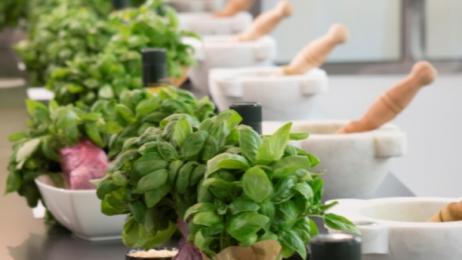 Si terrà oggi dalle 14.30 alle 16.30 il Convegno della SINU, la Società Italiana di Nutrizione Umana:


"Genova porta della cucina mediterranea verso l'Europa" in Sala Trasparenza della Regione Liguria, in Piazza De Ferrari.


- Sergio Rossi – Cucinosofo: tradizione della cucina ligure e i suoi collegamenti con la dieta mediterranea


- Francesco Sofi – Dieta mediterranea e sostenibilità
Università di Firenze - Dipartimento di Medicina Sperimentale e Clinica


- Livia Pisciotta – Dieta ligure e pesto, quale declinazione della dieta mediterranea e sostenibile
Professore Associato MED/49 (Scienze Tecniche Dietetiche Applicate)
Direttore della Scuola di Specializzazione in Scienze dell'Alimentazione
Coordinatore del Corso di Laurea in Dietistica Università degli Studi di Genova


Domani sabato 4 giugno Finalissima del IX Campionato! Per chi non potesse venire a Palazzo Ducale ci sarà la diretta streaming con i momenti più significativi della gara e degli eventi collaterali sulla nostra pagina fb:
#pestochampionship #lamialiguria #genovamorethanthis


The Conference of SINU, the Italian Society of Human Nutrition, will be held today from 2.30 to 4.30 pm:
"Genoa brings Mediterranean cuisine to Europe" in the Transparency Room of the Liguria Region, in Piazza De Ferrari.
With the interventions of:
- Sergio Rossi - Cucinosofo:

tradition of Ligurian cuisine and its links with the Mediterranean diet
- Francesco Sofi - Mediterranean diet and sustainability University of Florence - Department of Experimental and Clinical Medicine
- Livia Pisciotta - Ligurian diet and pesto, as a variation of the Mediterranean and sustainable diet Associate Professor MED / 49 (Applied Dietetic Technical Sciences) Director of the School of Specialization in Food Sciences Coordinator of the Degree Course in Dietetics University of Genoa
Tomorrow Saturday 4 June Final of the IX Championship! For those who cannot come to the Doge's Palace there will be live streaming with the most significant moments of the competition and collateral events on our fb page:
#pestochampionship #lamialiguria #genovamorethanthis