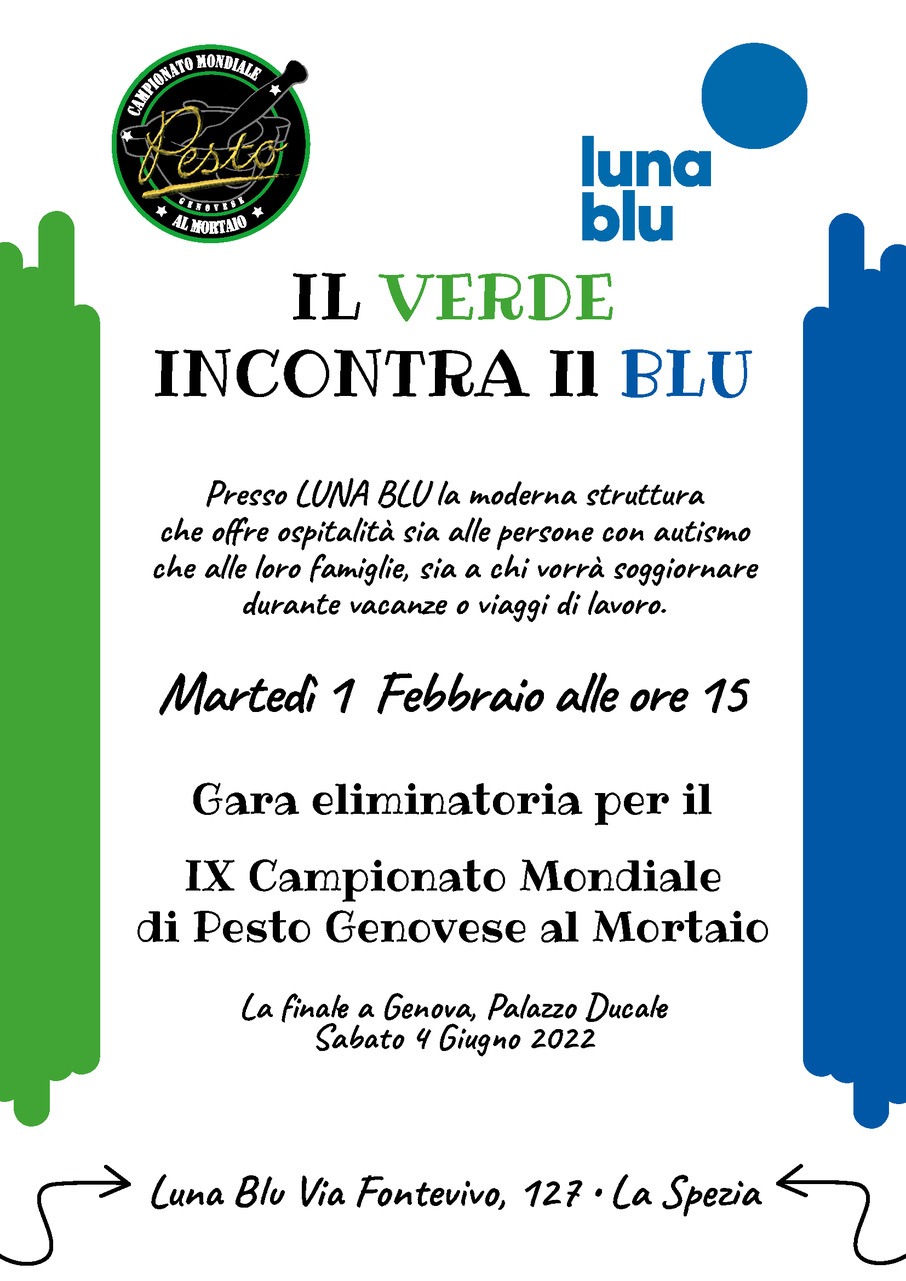 A preliminary competition at Luna Blu in La Spezia on 1st of February
1 February 2022 @ 15:00

-

18:00
Green meets Blue on Tuesday 1st February 2022 at the Blue Moon in La Spezia there will be a preliminary competition of the IX World Championship.
Autistic children who work at the La Luna Blu center will participate in the race. It will be a real race coordinated by the President of the Palatifini Association and creator of the World Championship Roberto Panizza and the winner will be invited to the final to be held at Palazzo Ducale di Genoa on 4 June 2022.
Luna Blu is an important occupational workplace for autistic children.