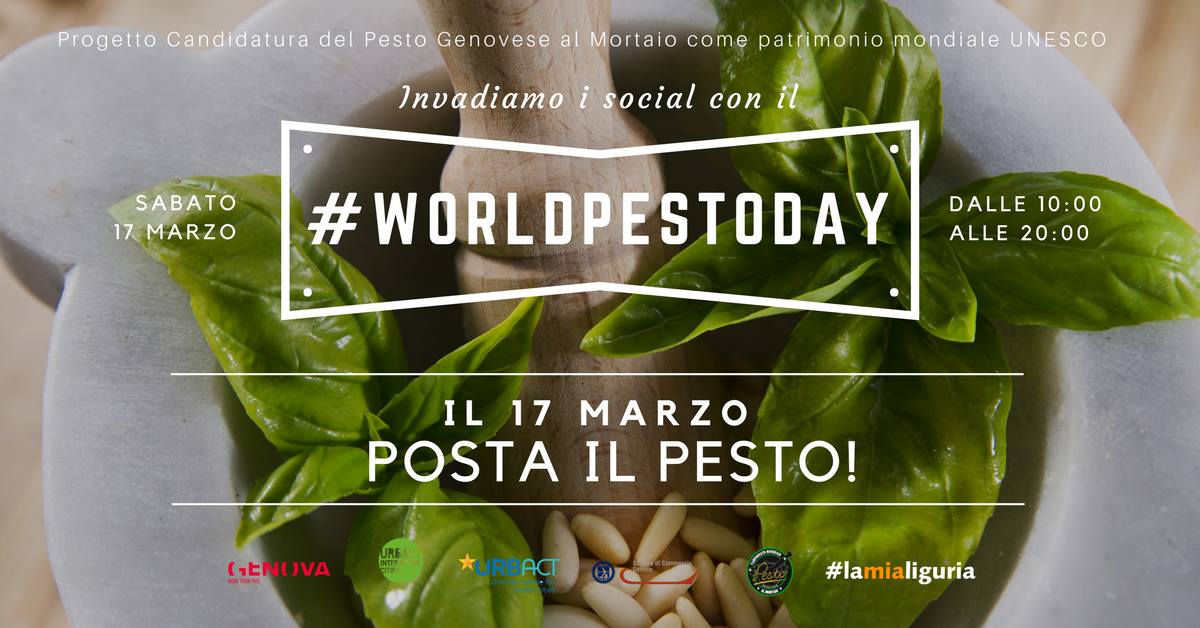 #WorldPestoday2018
17 March 2018 @ 10:00

-

20:00
On the occasion of the seventh edition of Genoa Pesto World Championship and within the "Week of Pesto" promoted by the Liguria Region to promote the candidacy of Genoese Pesto as a UNESCO heritage, Saturday, March 17 Genoa Municipality proposes the #WorldPestoday, an event to fill social media with Pesto.
"Post the Pesto" yourself and participate in the Social Mob!
You are all invited to collect exciting and suggestive images of pesto (which are mortars at work, steaming dishes of comfy trenette or lush bunches of basil), and then upload them to Instagram, all together, during the day of the World Pesto mortar Championship, March 17 from 10.00 to 20.00. With the slogan "Posta il Pesto" (Post the Pesto!), we want to create a viral action that invades as much as possible the bulletin boards of the main social networks, but above all of Instagram, through the use of strategic hashtags, which make pesto appear in the feeds of all food enthusiasts of the world. The hastags to use are: #worldpestoday #orgogliopesto #pesto #italianfood #foodlover #pestochampionship #pestogenovese #annodelciboitaliano, as well as #genovamorethanthis #lamialiguria and #igersgenova.
Find out all the details here!