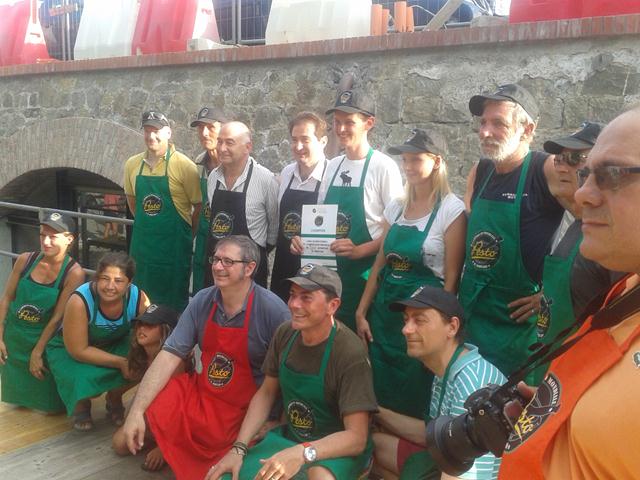 The young Axel Beryskauy from Norway won the preliminary competition that was held Saturday, July 19 at Moneglia.
The warm and sparkling atmosphere, the beautiful surroundings and the large participation made it even more exciting for the ten competitors from Norway, Germany, Lombardy, Puglia and of course Moneglia and Genoa. In second place Frevel Sandra from Germany and third Luciano Simon, who defended the flag of Moneglia.
It was not easy for the careful jury, composed by Pierluigi Vinai, Elisa Vinzoni, Luca Pagliettini and Carla Cavallini, to decide on the best Pesto, given the high level of competitors. Genovese Pesto made with pestle an mortar becomes more and more international and appreciated!
Alex has received the winner certificate, which allow him to participate at the World Championships 2016, by Claudio Magro, Mayor of Moneglia and Pier Luigi Vinai, ANCI Liguria.
The competition is organized in partnership with Consorzio Operatori Turistici di Moneglia and CIV Moneglia, on the occasion of "ANCIperExpo", a series of events on the theme of food and nutrition in view of the forthcoming Expo Milano 2015.